Are you an avid wine collector or planning to be one?  Do you want to have a stylish and functional wine storage facility for your wines?  Do you have limited space for wine storage? 
If you answered yes to all of these questions, then Orange County wine cabinets are the perfect wine storage solution for you.  Wine cabinets save space and are more affordable than a full custom built-in wine cellar, making them ideal for those who are renting or don't have the space and budget for a full home wine cellar. 
Is it Safe to Store Wines in Orange County Wine Cabinets?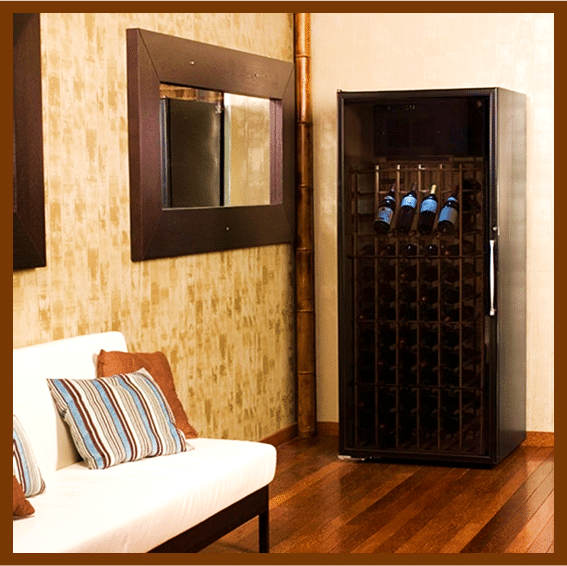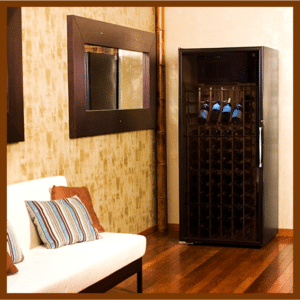 Wine cabinets with state-of-the-art wine cooling units are safe wine storage options.  The wine cooling systems installed have the same quality and functionality as those being used in large custom wine cellars.  As long as you choose the right brand of wine cabinet systems, you don't have to worry about the safety of your wines even for long periods of time. 
Also, wine cabinets are available in attractive traditional and modern designs.  They come in various colors and stains to match the look of your home or business space. 
What are the Different Styles of Wine Cabinets to Choose From?
Wine collectors love the fact that there are many wine cabinet designs to choose from.  Plus, they are efficient, stunning, and affordable!  Some wine aficionados find it overwhelming to see the numerous options they have.  To help you easily choose the best wine cabinet for your storage needs, we have listed some of the most popular and trusted Orange County wine cabinets. 
Le Cache Wine Cabinets
Le Cache Wine Cabinets are handcrafted wine storage solutions ideal for wine enthusiasts who are looking for a stylish, high-quality, affordable, and space-saving option.  They are built with a CellarPro QT cooling unit with adjustable temperature and humidity control, which makes them as reliable as a climate-controlled wine cellar. 
Le Cache Wine Cabinets are available in a variety of styles.  These are: 
1. Contemporary Wine Cabinets
Contemporary Le Cache Wine Cabinets are perfect for modern homes and apartments with limited space.  This series is available in Classic, Chocolate, and Provincial Cherry finishes.